What makes us so unique?
The combination of specialized real-estate know-how of our assistants and the use of the most modern technical systems makes it possible to create transparency and trust.
We accomplish this by using our Software solution CONactor Estate-Manager.
CONactor Estate-Manger allows us from the beginning on to implement, analyze and process information like rent lists, contracts, documents, images, plans (CONactor-DMS) into reports. Therefore all data are visible and callable at any time for clients and all who are responsible for this project.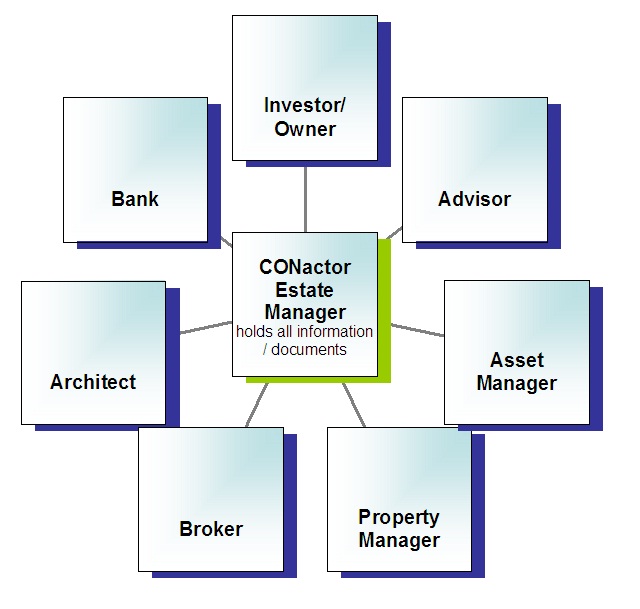 OUr second strength is the kind of projects, we get involved. We work mostly with an interdisciplinary team with challenging projects and tasks. International with a local impact on tax and legal issues, local market and tecnical restrains. Often we are engaged in restructurings, distressed situations or conversion - projects.
We like to call all this ACTIVE Asset-management