Competition for the redevelopment of a shopping center in verucchio !

The competition proposes the redevelopment of the shopping center "Le Torri". The initiative has the aim to stimulate the production of design, functional, technological solutions,
able to bring new contents and economic opportunities, targeted to enhance the value and to incentive the re-use of this property.
Organiser
Conact Market Entry Management GmbH , Zum Feldberg 1/3, Schmitten, Germany, This email address is being protected from spambots. You need JavaScript enabled to view it.
Download (italian) : Bando del CC di Verucchio
Description
The shopping center is located in the heart of Valmarecchia, just outside the town of Villa Verucchio (10,000 inhabitants), next to the Marecchia highway, the most important link between the between the Adriatic coast and the Umbro-Tuscan Apennines and is positioned 15 km west of Rimini and 10 km from the Republic of San Marino. Between 8:00 a.m. and 8:00 p.m. almost 9,000 vehicles transit along the center.
The

location

The valley is rich in historical medieval evidence where today you can still feel the culture of traditions, to be rediscovered in excellent food or taking a stroll in the narrow streets of the old villages like Verucchio. These scenarios are exclusive destinations for Italian and foreign tourists of the Adriatic coast.

In this context, the objective was to create a complementing and supportive structure with services and entertainment, where the customer (tourist, resident of the area and its surroundings) might spend some time there finding entertainment or shopping opportunities without moving to less convenient locations.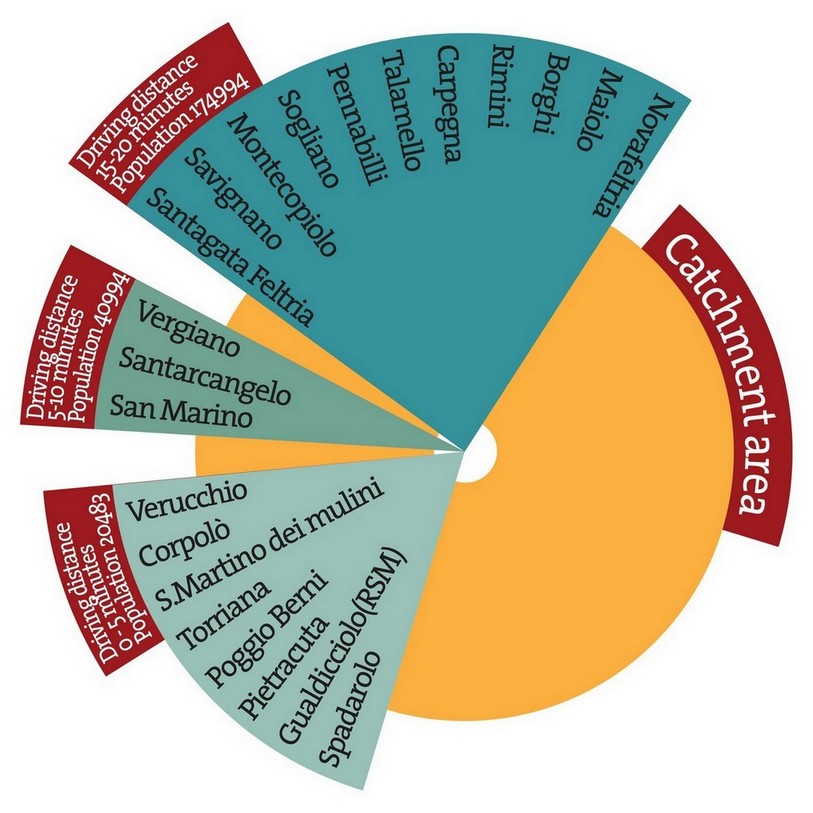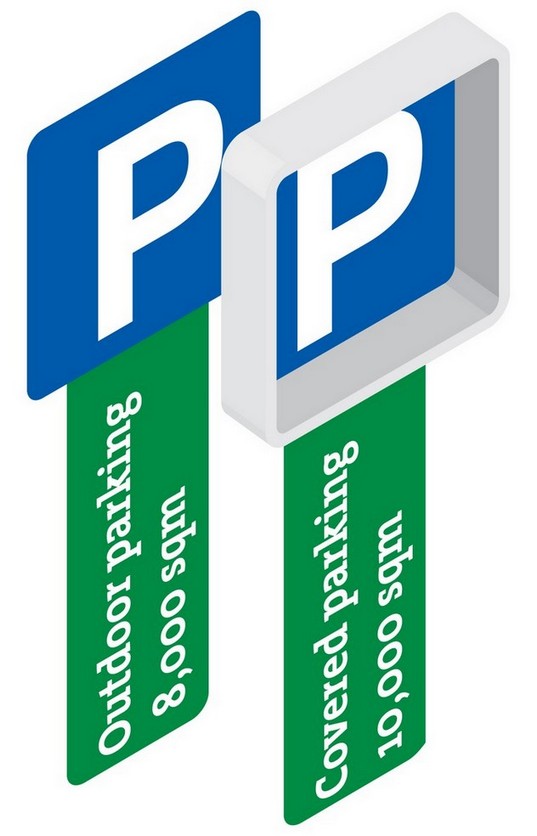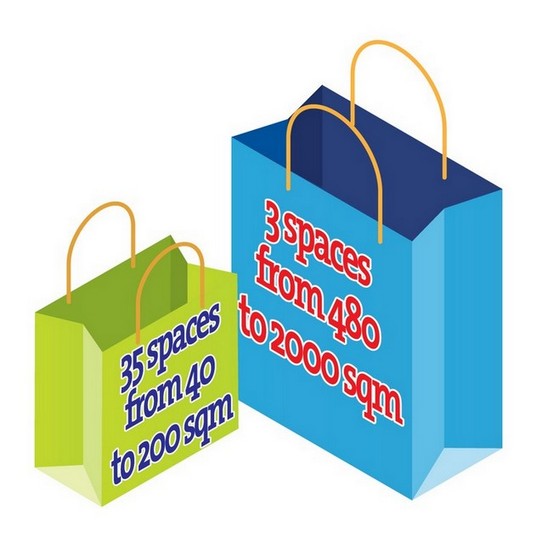 The

catchment area

The mall, dedicated to shopping and to the satisfaction of daily needs, is the only one of this size in the entire valley, with an average catchment area of more than 85,000 inhabitants (Rimini excluded), may be reached in 10 to 15 minutes (other malls are 12, 17 and 23 km away).
The

building

The property was built in 2007/2008 and consists of three floors, with a total area of about 28,800 square meters.

It consists of an underground car park of 10,000 square meters, 8,000 square meters of outdoor parking, shopping malls of 14,000 square meters and an adjoining building area of 9,396 square meters (for a possible extension). The shopping centers are served by two central walkways and four lifts, freight elevators for loading and unloading ramps and comfortable spaces for trucks.

In the basement there are covered parking lots, the ground floor hosts 35 commercial spaces from 40 to 2,000 square meters, while the medium-sized areas on the first floor can be used as food areas/courts,the large terraces for playgrounds and events. The building is completely empty, locked and needs to be renovated.
Fact

sheet

Address: Via Strada Statale Marecchia 40
Owner: Porta Malatestiana snc (insolvency)
Type of property: shopping centre & plot
General condition: to be refurbished
Year of construction: 2007-2008
Site size: 28.800 sqm (incl. 9,396 s m plot for originally planned multiplex)
Rentable size: 14.000 sqm (GLA)
Covered Parking space: 10.000 sqm
Outdoor Parking space: 8.000 sqm

_________________________________

This offer is made on behalf of Aareal Bank AG in the capacity of mortgagee and not by the owner of the property. Hence, the purpose of this advertisement is to obtain a bid agreement between Aareal Bank AG and an investor. The sale of the property is carried out via a forced sales auction conducted by the Court. Any offer binds neither the seller/bankruptcy estate nor other mortgagees, if any. The auction will be publicly announced. CONact and orgaplan are working as advisors / consultants for Aareal group. The data are approximate and not binding