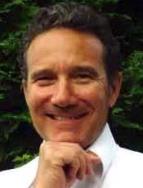 Managing Director and founder of Ecoarea
international sales and marketing positions, now lives in Germany and Italy
ECOAREA Better Living is the answer to this need. In fact, within the project, converge the 4 E´s: Ethics, Ecology, Economy, Efficiency.
ECOAREA Better Living aims to create a commercial platform and provide information that will bring companies closer to the environment. The Green Economy, represents on one side an instrument which can face the great challenge of climate change; and on the other side the best strategy to combat the economic crisis and build a positive future through innovation, research, and training.