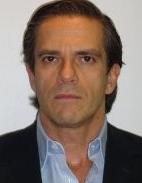 Ingineer, Managing Director of ENGCO - Group

Works in the field of Construction and Consulting for Business Development & Real Estate Investment. Expert in Real Estate appraisals, bulding renovation and maintenance. Member of some Judge Commission for Public Construction Tender.
Teacher at Province of Rome Engineer Association (Italy). As operation manager worked for RHS Italy SpA , ISCOM, Euroill Scrl (Esso), Act Consortium (ENI SpA).